FROM THE BUSINESS MANAGER
This last month was a very busy month here at 44. We negotiated four contracts and are still working on another. The first one was with Vigilante Electric Co-Op, the negotiating team members were, Chase White, Vance Forsman, and Chuck Romero. They did a great job and negotiated a solid three-year agreement. Second one up was with the Beartooth Electric Co-Op, they too reached an agreement on a three-year package and one that did a lot to catch them up wage wise with surrounding Co-Ops. Good job to that negotiating team, Jim Avent and Sam Walkowiak. The third one last month was Outside Line Agreement with our friends at NECA. We met for two days in Bozeman. Lee Nielson, Bob McCormick, Casey McGowan and Jerry Hystad represented Local 44 and they were able to get a significant wage and benefits in a three-year package. Fourth of the month was our agreement with Trademark Electric they too agreed to a three-year deal, thanks to Woody for sewing that one up. Thanks to all who stepped up and went through the grueling process, it is never easy.
We currently are engaged in several grievances and ULP's and at this time it looks like there will be more. It is our sincere hope that better communication and HONEST effort to work in good faith will eliminate the need to go down that road any further. We want to be partners for the good of the entire industry work with our employers to be problem solvers not viewed as opposition.
I would also like to remind everybody that although we have several different Units and Unit Meetings each month throughout the year, in the summer months we combine meetings and invite all members to attend a general meeting. The Unit members usually step up and have a picnic of sorts in conjunction with the meeting. Junes meeting will be in Shelby on the 14th. July will be at one of the Hydro plants in the Great Falls area and August will be in Lewistown on the 7th. We hope to see you all there.
Our charter for the Renew is hanging on the wall, I need members (12) to step forward and lead on this effort. Sign the back of this Charter write your name in history as a leader, you are the future.
You want to have a voice? Then let's get active, we are at a turning point in time. Throw the party politics out the window and let's protect our rights as workers. I will be publishing a list of candidates we can feel confident in supporting. In this June primary Rob Cook deserves your votes for Public Service Commission. Ask for yard signs and volunteer to help. As we transition to newer technologies we must look out for jobs and the land we live and work on. Let's get active. Do you know a candidate personally? Have them come to a unit meeting we can make time to listen to them and have them listen to us.
As I urge all our young members to get involved, I thought about the training it takes to get us though our careers. It is knowledge and books that gives us the rules, but it is experience that teaches us the exceptions. Listen to the old timers; they have a lot to share.
Speaking of Old-Timers, I was talking to one of my favorites, Dave Farris. He stays quite active in the community collecting thousands in donations for Toys for Tots. I thank him for the kids. I call him an old timer because I will be giving him a 65 year pin at the Lineman's Rodeo this summer. He, being a proud Marine would probably still try to kick my butt for calling him old, but I mean no disrespect. Dave, proud to call you brother, I would like to make a special invitation to everyone with fifty years of service to attend the Rodeo this year here in Butte. If you need transportation, give us a call at 406-723-3203 and we will make it happen. If you think you have a service pin coming be sure and let us know we don't want to miss anyone.
In Brotherhood, be safe,
Bill
FROM THE ASSISTANT BUSINESS MANAGER
Spring has sprung and the flowers are blooming. So that means that summer is just around the corner. With summer comes the Local Union Golf Tournament. Enclosed you will find our flyer and entry form for the tournament. You will see it has been moved up a few weeks from last year. If you are going to have a team, please return the form by the date listed on it. If you would like to sponsor a hole it will be $100.00, please make a check payable to Local Union 44 and in the memo put Golf. I will be getting out and about this summer, so I will see you in the field. Be safe out there and have fun.
MEMBERSHIP & EMPLOYER DEVELOPMENT
Greetings!
RENEW update after the meetings there will be an informal informational meeting about what RENEW is and can be. Everyone is invited to attend to learn more about RENEW. Currently we are looking to have election of RENEW officers July 20th (Friday before the Lineman's Rodeo in Butte), depending on turnout that meeting will be at the Hall, 1901 S Montana St Butte, MT 59701. On the Local's web site, I have uploaded information about RENEW, this can be found on initial sign in or under the Member resources box, Member Home Tab.
Online dues pay is finally available on the web site as well, if you are behind 6 months or more please contact the Office before paying online. Office number is 406-723-3203.
We have social media accounts and all have been activated. Please visit, add to your favorites and feel free to add content, appropriate content please!
Classified ads have been added to the web page if you are looking to sell anything feel free to post an ad.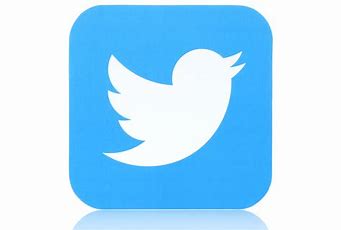 https://twitter.com/Ibew44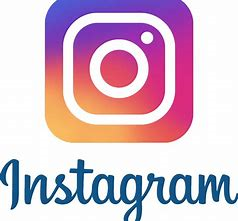 https://www.instagram.com/ibew44/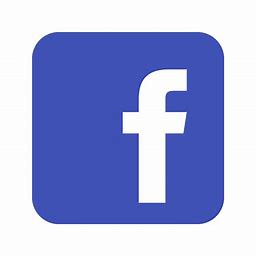 https://www.facebook.com/IBEW-44-235158420561076/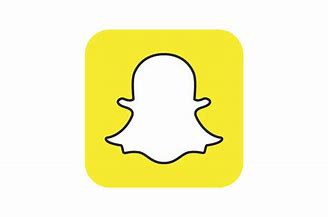 ibew44
Please register for the website, after membership is verified you will have full access to the website.
May issue of the Electrical Worker is on the site.
Finally, IBEW Hour Power is looking for stories to put on the IBEW Hour Power. Stories such as;
Large jobs that positively impact the city
Military veterans who found the IBEW
Community service projects
Special programs within the local
Unique stories about individual members
Please contact me if there is a story that you would like to be shared with the Brotherhood.
Fraternally,
Dwight Rose
D988003
406-459-3548
dwight@ibew44.org
YEARS OF SERVICE PINS
Following is the list of Years of Service Pins for 2018. We will once again have a pin presentation at the Montana Lineman's Rodeo on July 21st at the Butte Vigilante Saddle Club. Please RSVP to the Hall at 406-723-3203 if you would like to receive your pin at the rodeo. If you do not RSVP for the rodeo, then your pin will be mailed to the address that is currently on file in the Hall. If you think you have a pin coming and you are not on the list, please contact the Hall and we will look into it for you. Thank you for your cooperation and congratulations to all of you.

25 Years
John Benjamin
Mark Bucholz
Andrew Cook
Robert Emineth
John Haller
Ernest Hulit
Shad Jensen
Vern Langille
Sheldon Neumiller
Daniel Nissen
Don Welling Jr.

30 Years
Troy Ferguson
Darvin Henry
Steven Hermanson
Lawrence Moran
Michael Nation
Kory Nielsen
Bret Ophus
Richard Pemberton
David Romsa

35 Years
Ronald Finkbeiner
Michael Keller
Eugene Larson
Nathan Mattioli
John Piazzola
Bill Story
Oliver Zeiss II
40 Years
James Austin
Lance Blessing
Richard Bonnes
James Burns
David Churchill
Douglas Denton
John Duncan
Jerry Eenhuis
Michael Evans
Stephen Frost
Allan Gilfillan
Duke Huravitch
Jim Hutchins Jr.
Steven Johnson
Kenneth Johnson
Patrick Leary
Paul Mayernik
Russell Nolen
Michael Raunig
Edward Ryan
Martin Simons
Steven Simonson
Dan Smith
William Van Alstine
45 Years
Donald Babcock
K.C. Dors
Roger Fischer
George Gaudet
John Gordon
Steven Larson
Richard Letz
Steve Maciag
Robert Martin
Scott Pendergast
James Schindler
Arthur Wilmer
Dana Woodward

50 Years
Thomas Brodock
Joseph Davis
Gabriel Foster
Harold Griffis
Larry Hoyer
Glen Kuehn
Phillip Letz
Gerald Neal
Robert Parker
William Pedersen
Dennis Pierce
Earl Steele Jr.
John Yeoman

55 Years
Thomas Alsaker
Samuel Atkins
Robert Barger
Marvin Dukart
Ted Jorgenson
60 Years
Robert Finkbeiner
65 Years
David Farris
Richard Raunig
John Smith

70 Years
William Flynn
Vincent Koefelda
JUNE UNIT MEETINGS
Shelby June 14, 2018 6:00 PM Frontier Supper Club